Question
Click here to send us a question
I want to know whether Daneer is a Quranic name . If it is please advise the verse. I have asked many arabic speaking people, they can not confirm the meaning.
Answer
This is an official answer by QuranicNames.com Staff
The name Daneer is mentioned in the Sultan Qaboos Encyclopedia of Arab Names. Below is a scan of page 1599 of the Encyclopedia where the name Daneer is explained: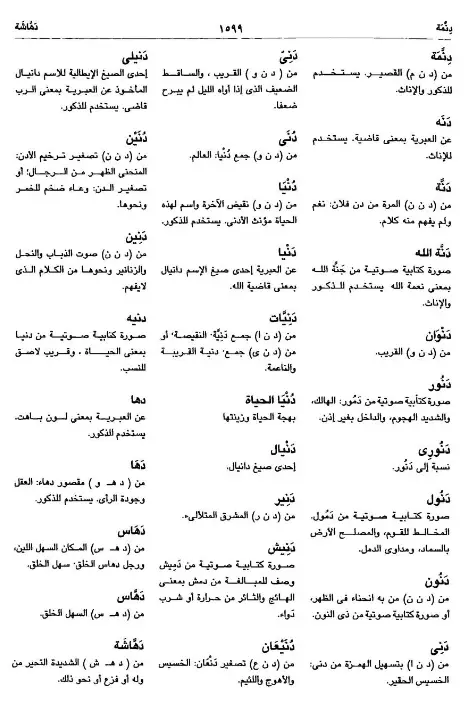 The word Daneer itself is not mentioned in the Quran directly, but according to the Encyclopedia it derives from the D-N-R root, and this root is used in the Quran, therefore Daneer is an "indirect" Quranic name. As for the meaning, according to the Encyclopedia it means "radiant", "gleaming", "shimmering", "brilliant".
For more on what "indirect Quranic name" means, please see the following explanation from our site:
To expand the selection of names on our site, we have created the "indirect Quranic name" category, which includes Arabic names that are derived from linguistic roots that are used in the Quran. For example, while Muhammad is mentioned in th Quran, Hamda is not. But since they both share the same root, we consider Hamda an "indirect Quranic name". This allows parents to choose names that, even though not plainly mentioned in the Quran, their meanings and linguistic origins can be found in it.